NEWYORK - March.15, 2022.  Btn launched D6 on Indiegogo.
For more information, please check out our Eunorau (Retail) official website: www.eunorau-ebike.com 
Indiegogo Campaign: https://www.indiegogo.com/projects/eunorau-d6-fully-equipped-ebike-for-commuters?fbclid=IwAR3LMAZRUhatrPZBS8bmOog5_LZe0zjWxjcBtm28Q2RuobNidJCIOB17eKg#/
The EUNORAU D6 makes every road ride better

Ebike Solutions Designed for Your Lifestyle
The bicycle, first invented in 1817, has been associated with adventure, exercise, freedom, and movement.  Some bicycling purists have scoffed at the role that electric bikes can play in this journey.  However, at EUNORAU, we know that electric bikes give people the chance to go further ,explore more, move more, and have more freedom. They epitomize the meaning of bike life and offer so much more than the average bike.
Electric bicycles can largely be grouped into two categories: Those powered by hub motors and those powered by mid-drive motors. The former is generally seen as more affordable due to the simpler technology, while the latter are often increasingly premium offerings that employ more sophisticated drivetrains. But the EUNORAU D6 electric bicycle brings that mid-drive performance in at a hub-motor price.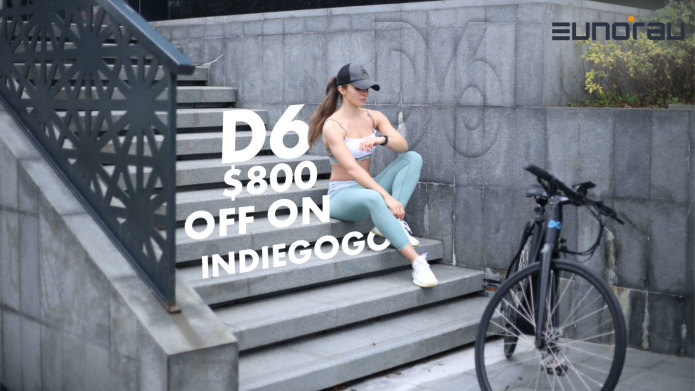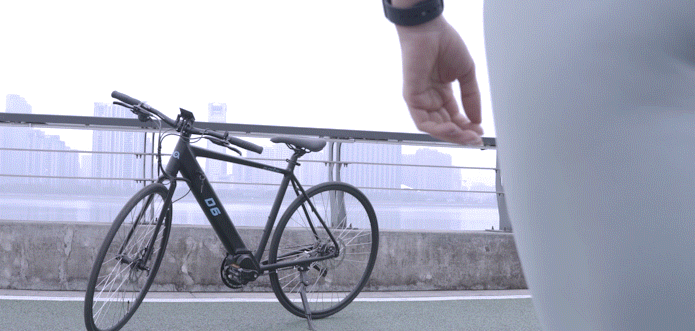 This is not our first Rodeo
We've done this before and now we are doing it again! Last year, we've successfully got 103 riders' attention within a short time. The project collected more than 260K dollars and was delivered successfully.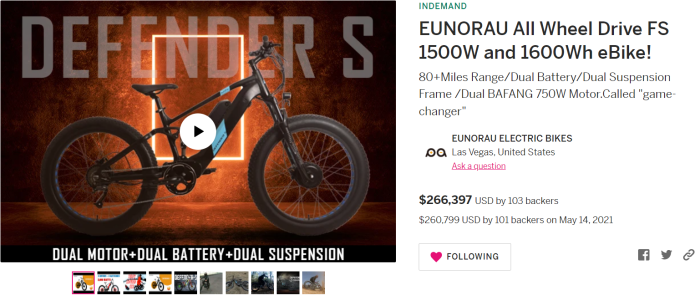 100000+ Happy Customers All Over The World
They're also talking about EUNORAU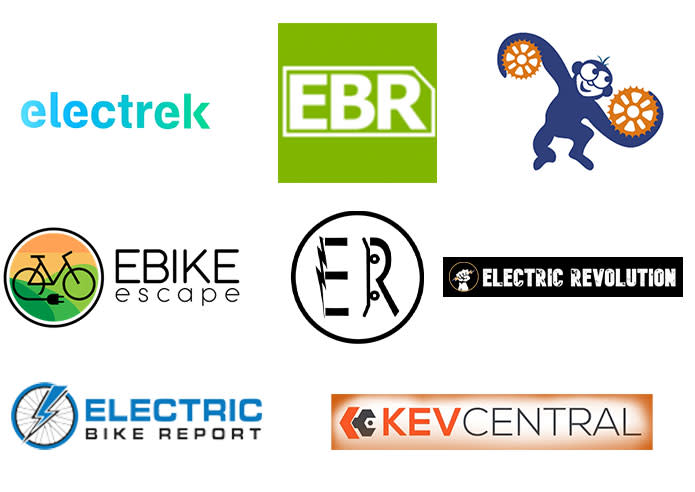 Affordable Mid-Drive&Torque Sensor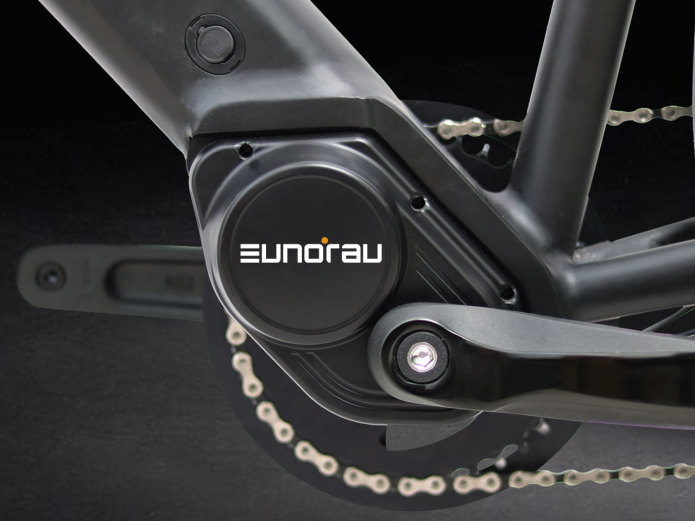 Most mid-drive electric bicycles start at a minimum of $3,000, with the price only increasing from there.
They become even more expensive when they include a torque sensor, which is a more sophisticated way to engage the electric pedal assist to result in more natural assistance that better mimics human input.
The newly unveiled EUNORAU D6 is a mid-drive road-style electric bike at a surprisingly affordable promotional price of $1,199. That's even lower than most of the go-to hub motor e-bikes on the market right now.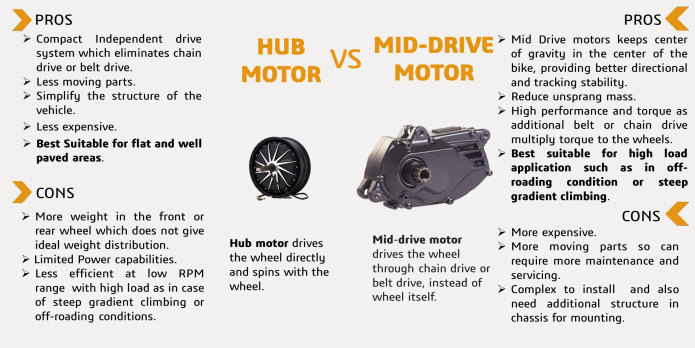 E-Bike Pedal Sensors
An electric bike with Pedal Assist Sensors automatically turns on the motor when you pedal. With pedal assist, you do not need to use a throttle to control the motor. There are two basic types of Pedal Sensors: CADENCE which measures IF you are pedaling and TORQUE which measures HOW HARD you are pedaling.
Cadence Sensors
The basic cadence sensor uses a magnet on the crank, it turns the motor ON when you start pedaling and turns it OFF when you stop pedaling. It works more or less like a switch. Using the cadence sensor, you have to control the boost level and speed by adjusting the assist mode manually up and down. Most basic e-bikes offer a cadence pedal sensor. The advantage of this sensor is that it's an inexpensive way to get some sort of pedal assist onto the bike, but the disadvantage is that the pedal assistance can feel jerky, laggy, and counterintuitive. Also if you want to pedal faster than the motor is spinning, the motor will actively work against your efforts.  
Torque Sensors (Advanced)
The torque sensor is a totally different technology that uses a  precision strain gauge. It measures your actual force on the pedal, sampling at 1,000 times per second over the entire pedal stroke. A torque sensor measures how hard the rider is pedaling to determine how much electric power to push to the bike. The harder you pedal, the more power it gives to the motor. If you pedal lighter, less power goes to the motor. It makes this adjustment in real-time, so it is technically amplifying your every input and makes the rider feel BIONIC! Many higher-end e-bikes use torque sensors and in some countries, cadence-only sensors are not allowed to be sold. The disadvantage is the cost is significantly higher to implement this technology as the precision component is relatively more expensive. EUNORAU D6 is use this torque sensor!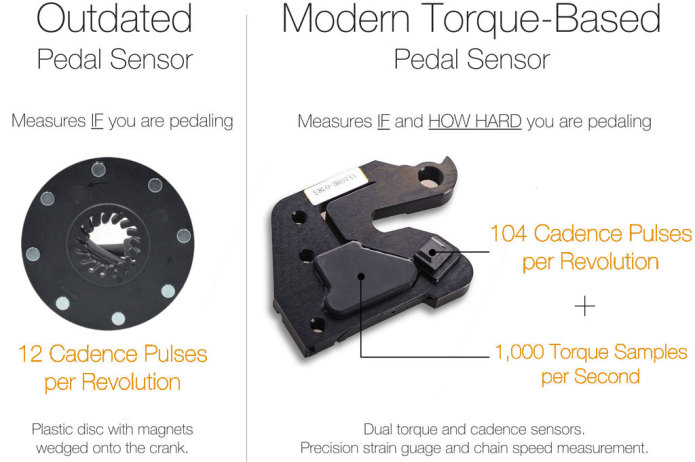 Smart LCD Display W/App Sync
The EUNORAU app consists of many smart functions such as Calorie consumption, trip records, social networking, OTA Update. All in all, they make your journey with D6 always fun and motivating.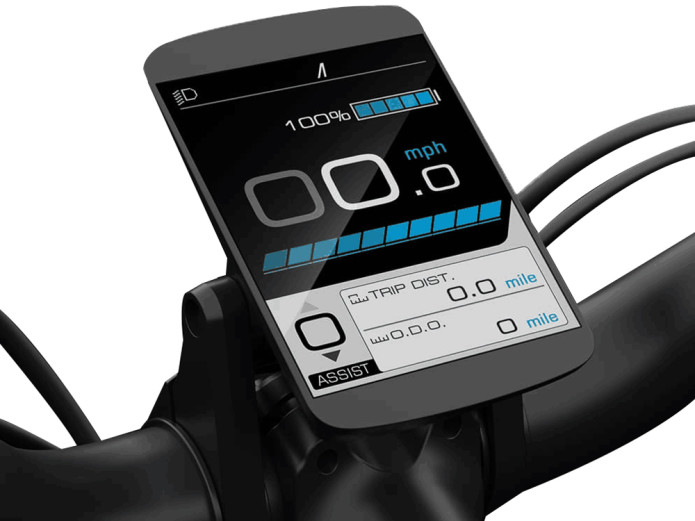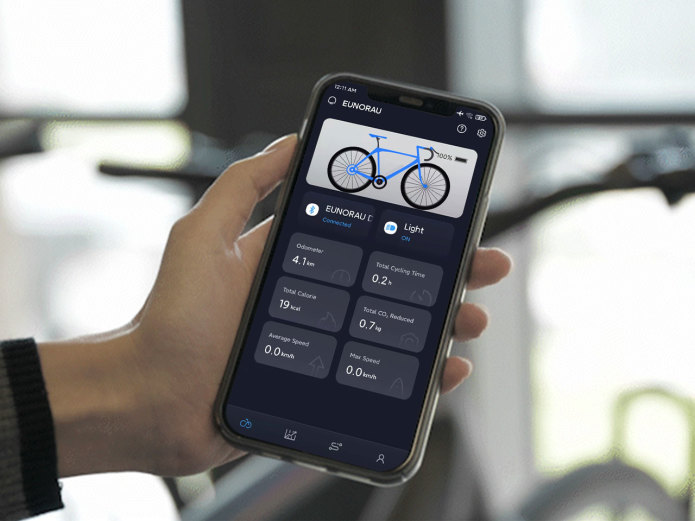 Multiple design for everyone
D6 comes in two sizes & four color options so everyone—no matter your gender or body type—can ride a bike that fits and feels amazing.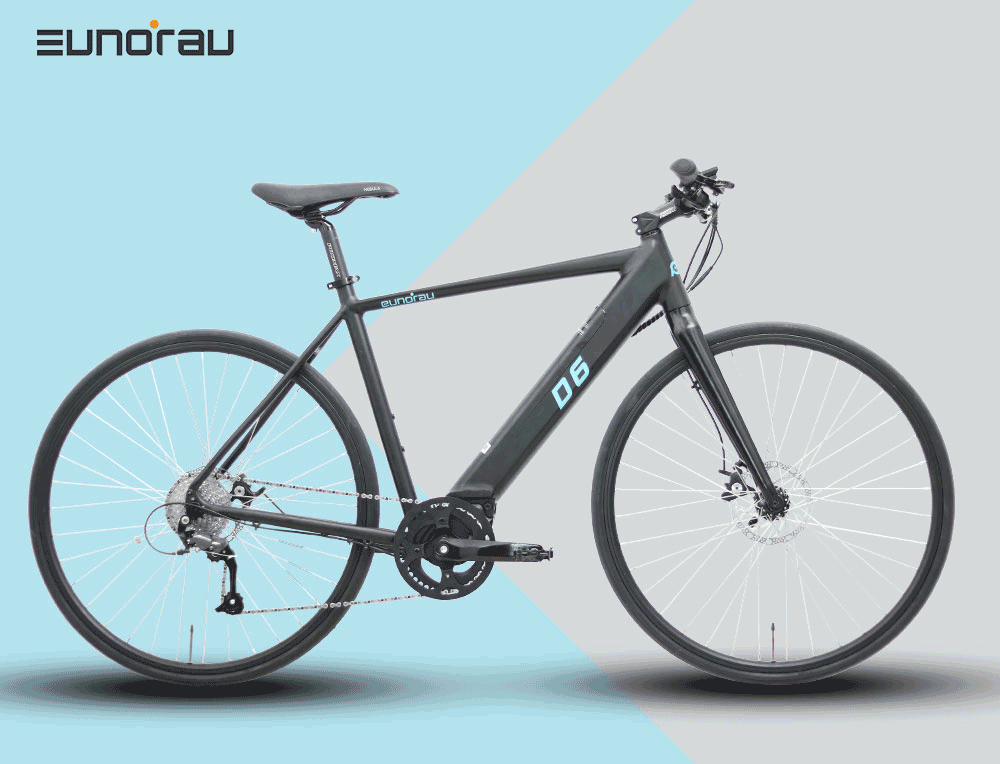 Exude a Level of Craftsmanship
The construction of the bike is exquisite. The welds are so smooth that the frame almost looks as if it was cast in one piece. The electrical wiring and brake lines are neatly routed inside the frame tubes. The battery is nicely integrated to the point where you almost don't even notice that the bike is electric.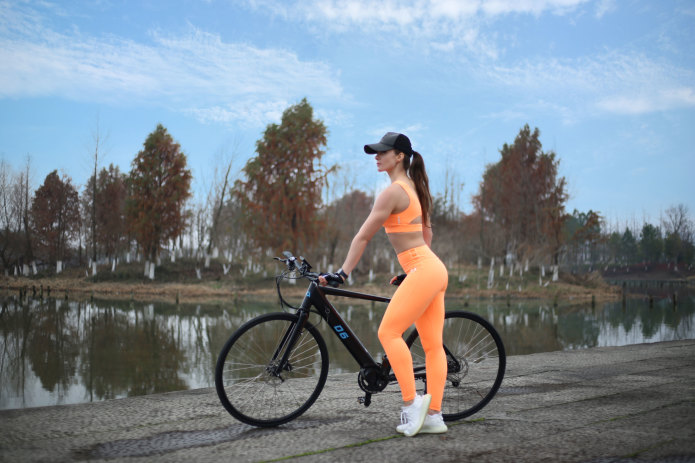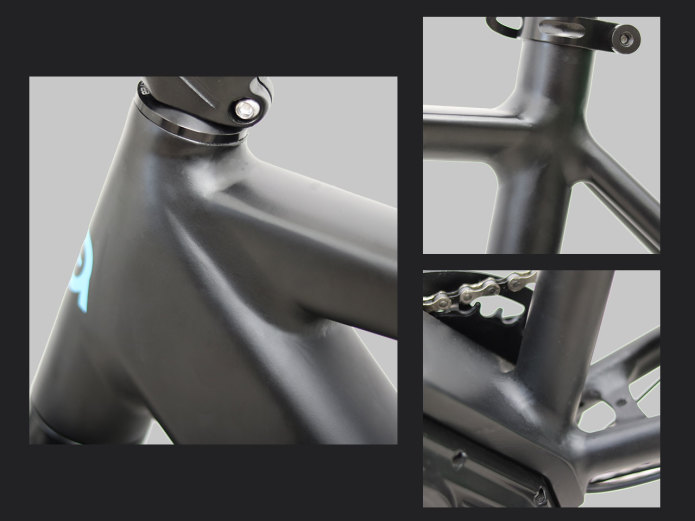 Minimalist design done right
The EUNORAU D6 isn't some high-powered e-bike designed for thrill rides. Instead, it's got modest specs for modest riders. And it was only 18kg!
This is very much a commuter bike intended for urban riding, and it feels fitting for both avid cyclists and occasional riders who want an easygoing electric bike.
There's no suspension and the 700c x 35c cyclocross tires aren't terribly wide, but that's par for the course if you're used to road bikes. On smooth paths, it rides like a dream.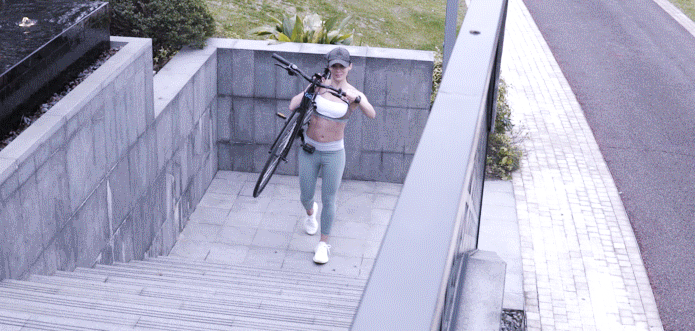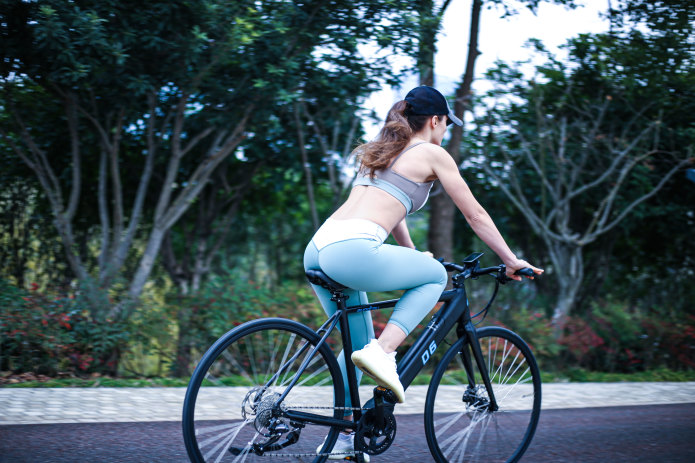 Modest speed for a modest ride
The EUNORAU D6 tops out at 32 km/h (20 mph), US version; 25km/h(16mph), EU version. And so it's a Class 1 e-bike.No throttle, this is legal almost all over the world.

You can pedal up past 20 mph, but you'll be on your own after the electric assist comes out.
The bikes' 36V 10Ah battery isn't overly large at just 360 Wh. That's a bit below average compared to many electric bikes on the market today, but its saving grace is how nicely it integrates into the frame. And its cruising range can reach an astonishing 75km.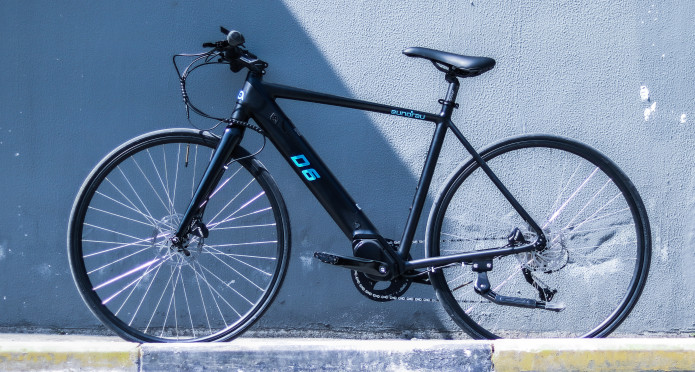 Take A Close Look
It's all about details!
Compare With Other Brands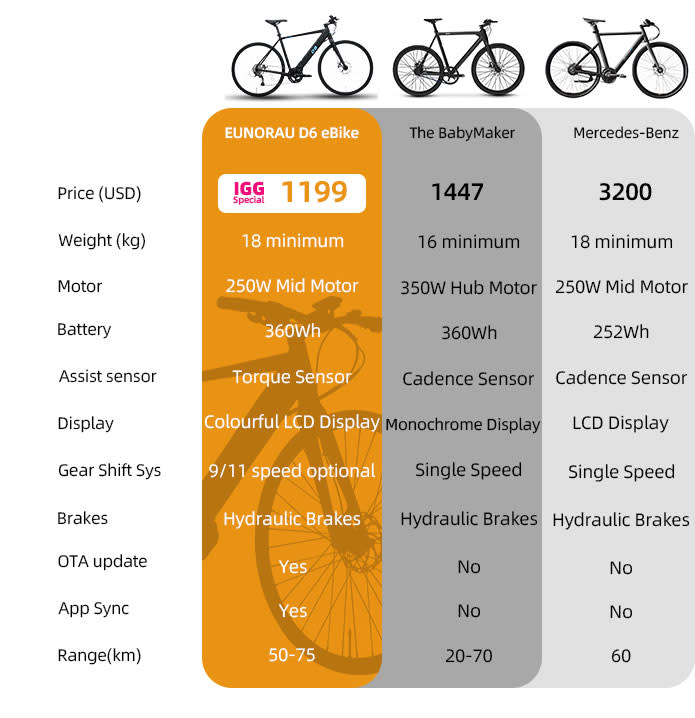 Size Guide& Dimensions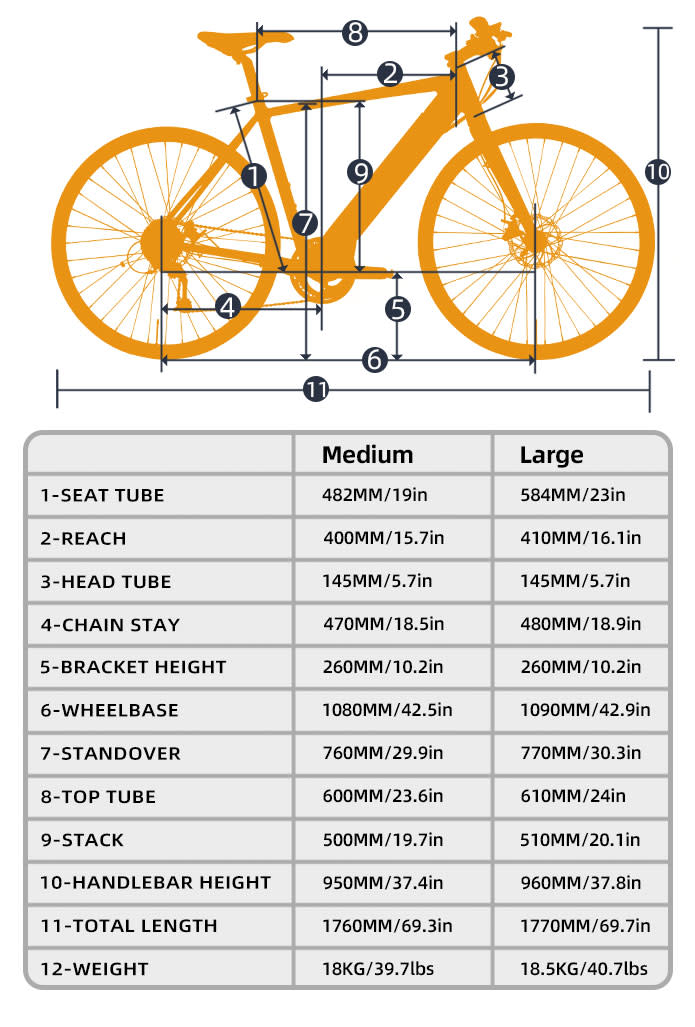 D6&D6S Specs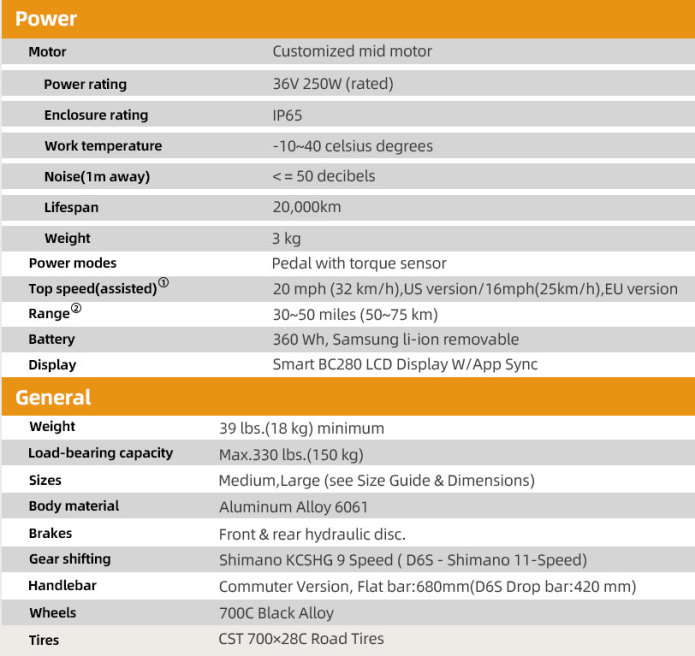 EUNORAU D6 Development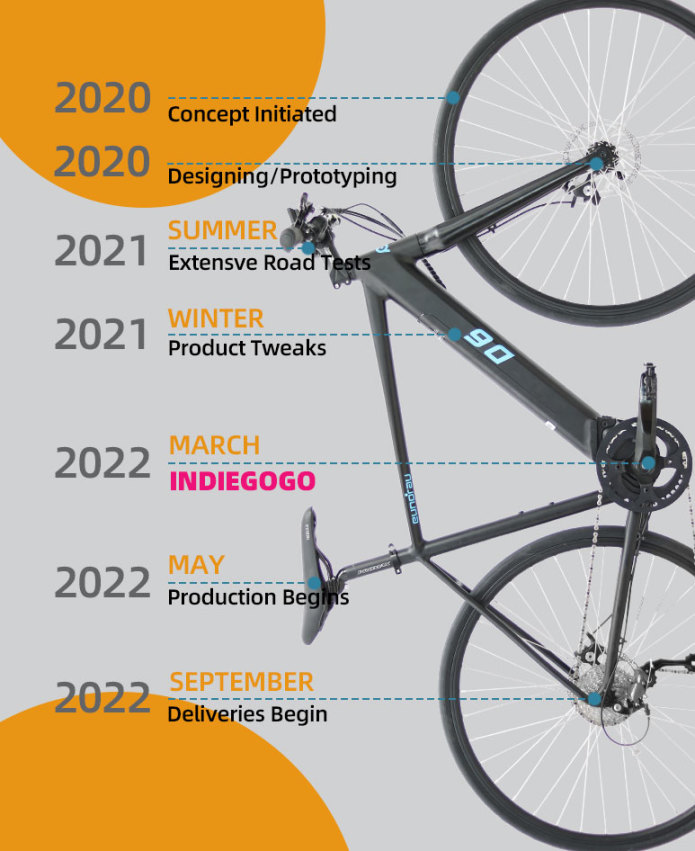 Share EUNORAU D6 to more friends and get commission now!(by Kickbooster)
About Our Team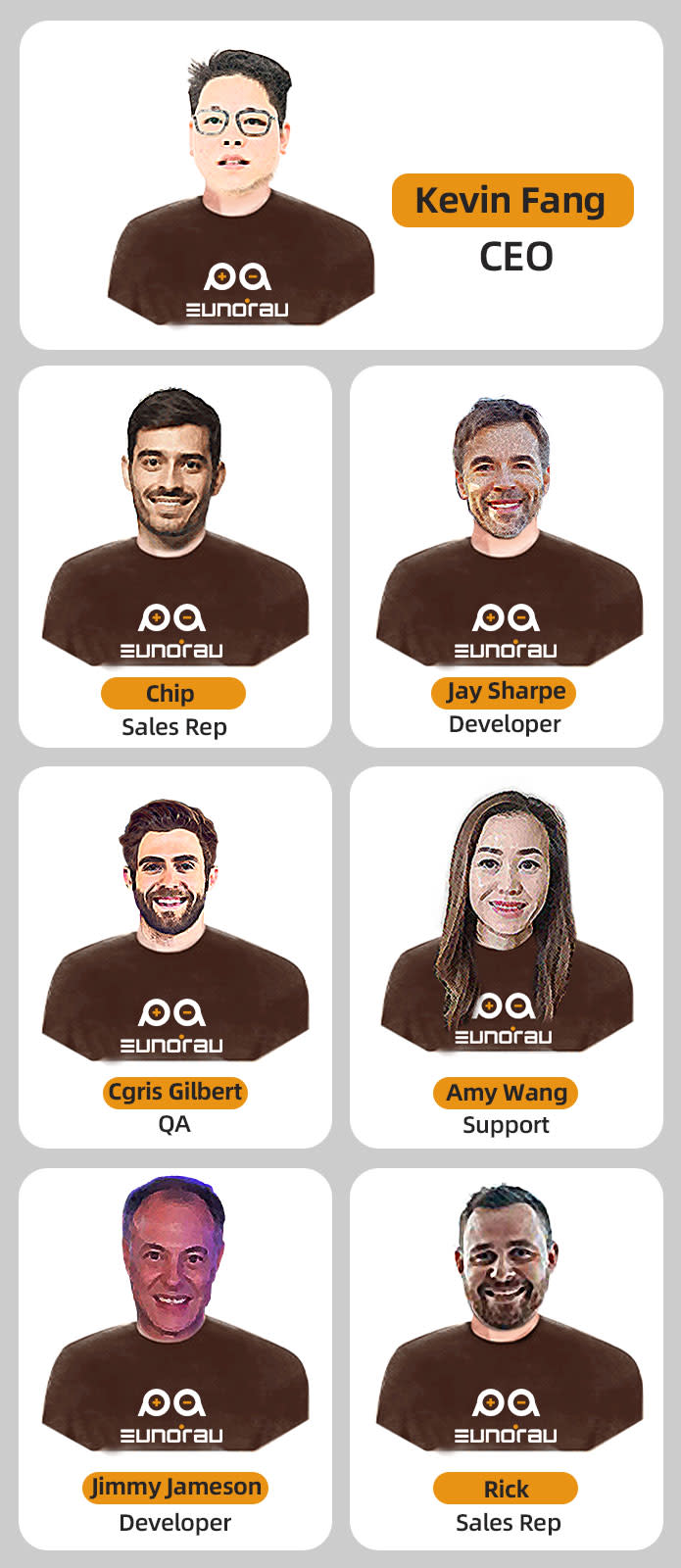 Free shipping countries:     USA&CANADA&Australia
Shipping countries+150USD:   UK&All European Countries
Rest of the Word: +300USD.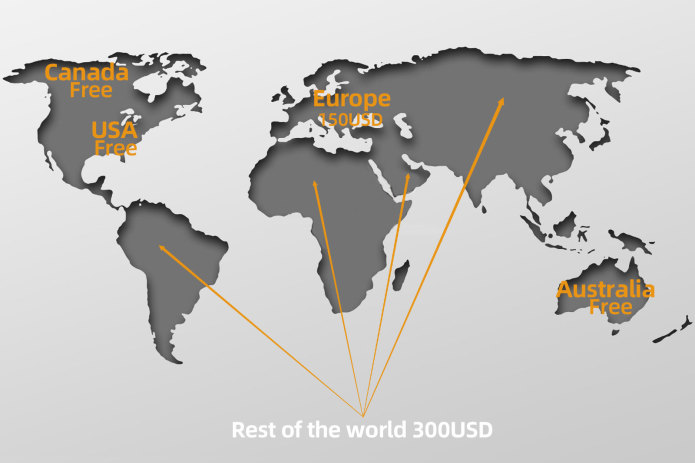 We have a rock-solid track record and we guarantee the shipment of every single bike.